Tours
POPULAR EXCURSIONS
Rome Tourist Card
Rome Tourist Card
Snap up the Rome Tourist Card and you'll get everything you need to explore Rome's top highlights including Colosseum, Palatine Hill, Roman Forum and Hop on/off bus. You can even choose the order you see things in.
Colosseum, Roman Forum & Palatine Hill: Priority Entrance
Colosseum, Roman Forum & Palatine Hill: Priority Entrance
Skip the long lines at the Colosseum with this priority-entrance ticket. This ticket will let you bypass the crowds. And after exploring the Colosseum you can head to the area of the Roman Forum and the Palatine Hill.
Vatican Museums & Sistine Chapel: Skip The Line
Vatican Museums & Sistine Chapel: Skip The Line
This ticket will make you save stress and time by allowing you to get priority entrance and skip the line. Visit the the countless masterpieces by Michelangelo, Raphael, Caravaggio, Tiziano and the Sistine chapel.
Borghese Gallery: Fast Track
Borghese Gallery: Fast Track
Galleria Borghese is located in the villa of the park Villa Borghese. Admire the architecture and furnishings of this beautiful villa. It is a museum full of art from the Renaissance. The collection includes several sculptures and paintings. Because of limited capacity get tickets for this museum weeks in advance.
St. Peter's Basilica: Dome Climb with Guide
St. Peter's Basilica: Dome Climb with Guide
Get the most out of your visit to St. Peters with a guided tour to climb the basilica's dome designed by Michelangelo and admire one of the stunning view. After the tour, you can explore the the basilica at your own pace.
More excursions & tours
Cinecitta World
Are you a fan of movies, to the point of feeling submerged in a story? If the answer is yes, then Cinecitta World is the right place for you! This fun Italian amusement park is a great place for fans of movies and anyone looking to have a different time in the Eternal City. With its fun attractions and shows, it is also one of the reasons we always say Rome is more than ruins. This is the kind of theme park in which you can let your infinite imagination flow. It's also a fantastic plan for the whole family!
For many decades, Cinecittà Studios was a world-renowned powerhouse. Famous actors and directors from Italy and everywhere else would film in their lots. Italian masters like Federico Fellini, Sergio Leone and Ennio Morricone filmed here, as did American artists like Martin Scorsese. In its prime, it was the largest film studio in Europe and one of the most popular. Following that tradition, the aptly called Hollywood on the Tiber created a theme park, about 25 km west of the original Cinecittà Studios.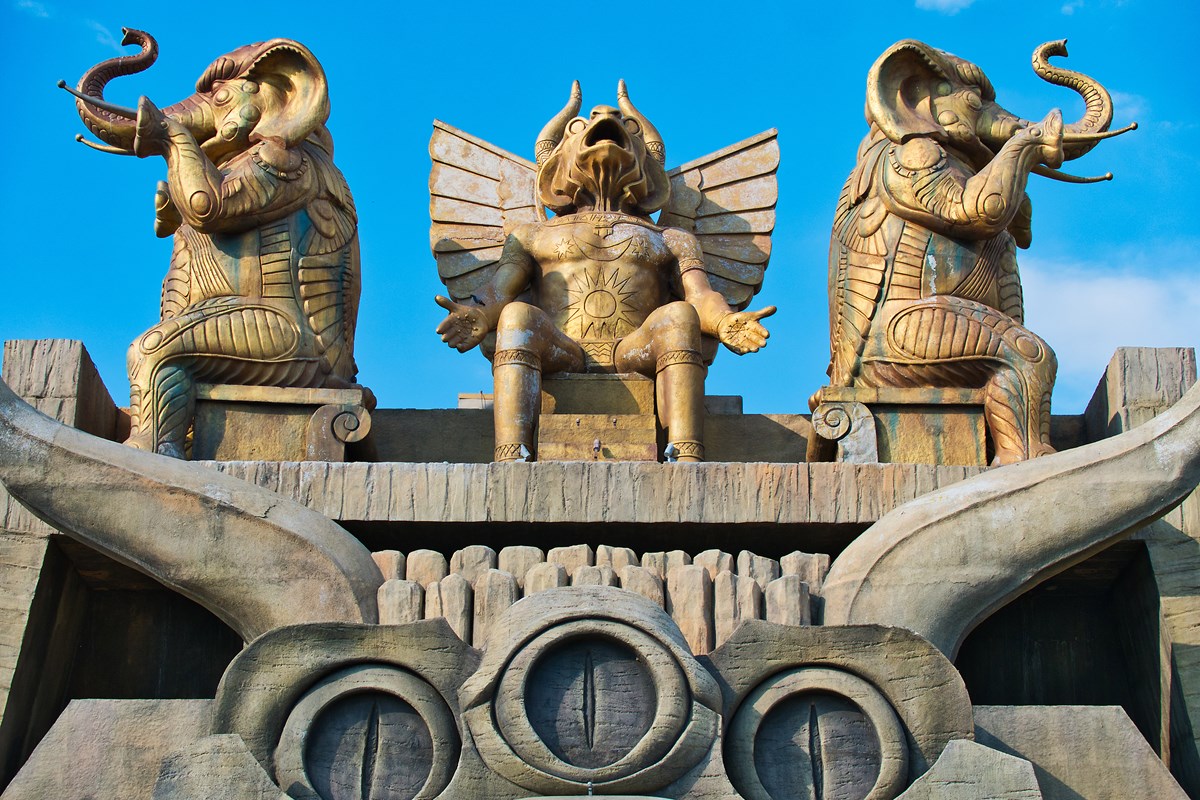 What is Cinecitta World?
Cinecitta World is a cinema and television theme park in Rome. It opened in 2014 on the former site of a movie studio. Back in the 1960s, the place, then named Dinocittà, was built and operated by legendary Italian producer Dino De Laurentiis. It was the site of a few productions from the golden era of Italy's film industry, as well as some international productions with big stars like Elizabeth Taylor and Richard Burton.
Nowadays, the terrain is a constantly growing amusement park. The look and experience was created by Academy Award winner Dante Ferretti, the production designer who built it to be highly immersive. Cinecitta World makes visitors go through such an intense atmosphere that at some point, many have trouble differentiating reality from fiction. People can travel into an imaginary world, and participate like actors, directors and more.
Next to Zoomarine, Cinecitta World is one of the most fun attractions for the whole family that isn't about ruins. It's the biggest theme park in Italy, solely dedicated to the film industry and everything that surrounds it. It has over 300,000 sq meters, built in Castel Romano.
What Can You Find in the Cinecittà Park?
The areas featured in the park include 8 cinematographic sets, 40 fantastic attractions, 8 movie-themed restaurants and a few shops to purchase souvenirs to remember your time here. Everything is right inside the park.
Inside, you'll also find the lovely Cinecittà Street, based on 1920's New York. It's a great area for all lovers of vintage, nostalgic grownups and willing kids. But besides being all about nostalgia, you can also find fun activities like bandit duels based on the movies from those days. It's the cat's meow!
Not only Cinecitta is ideal for people who love to submerge into memories: it's also a marvelous experience for the little ones. In fact, smaller kids have a special zone to create and cook up their own dreams and fantasies: Sognolabio.
Besides these particular attractions, you can find different attraction park machines such as two roller coasters. So if you are up for adrenaline, then you can actually visit this part of the park. Other attractions include cars for children to drive their parents around, a flying theater hosted by Leonardo Da Vinci, and even an Assassin's Creed virtual reality adventure.
The amusement park is divided into seven areas, many based around film genres:
Il Regno del Ghiaccio. Winter wonderland all year in the first indoor snow park in Italy. It snows year-round, with areas for ice skating, sledding, and more.
Roma. As you'd expect from an Italian park, there's a section dedicated to Ancient Rome. They even have a theme restaurant with food from all over the ancient Empire, inspired by the market of the port of Ostia.
Spaceland. Dedicated to science fiction, this area includes a space vessel, alien battles and ultrasonic guns - all great for kids!
Far West. Go back to a time of stage coaches, right before the train arrived at these ol' parts. Rodeos, horror movie reminiscence and more await.
Adventure Land. Cross the jungle to find a hidden temple, explore a German submarine and cater to your adventurous heart.
Aqua World. Next to Cinepiscina, the only cinematographic pool in the world, here you'll find a beach, boats and more. It will one day become the Cinecittà World Water Park!
Cinecittà World. The heart of the park, this is where all other areas meet. Here, you can travel to other planets, experience the flapper days, fight alien monsters and see more of the history of cinema and television.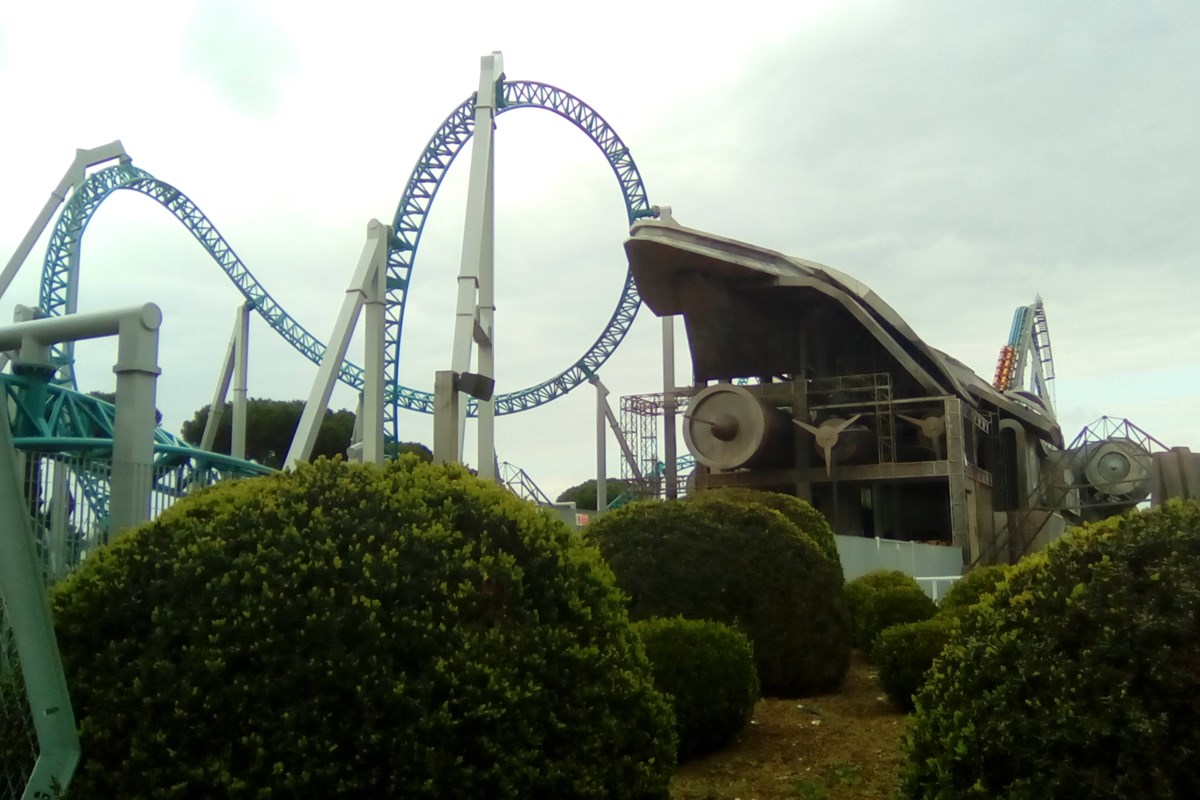 Cinecitta World Features
Don't worry, the parks are fully covered for your comfort. Some of the key features include:
Wi-fi service
Picnic areas
ATMs
Vehicles to move around the park
Body dryers
Multiple restaurants for different tastes, including gluten-free food 
If you're visiting around holidays like Halloween, Christmas and New Year's Eve, be sure to check out their website. They're sure to offer fun special activities!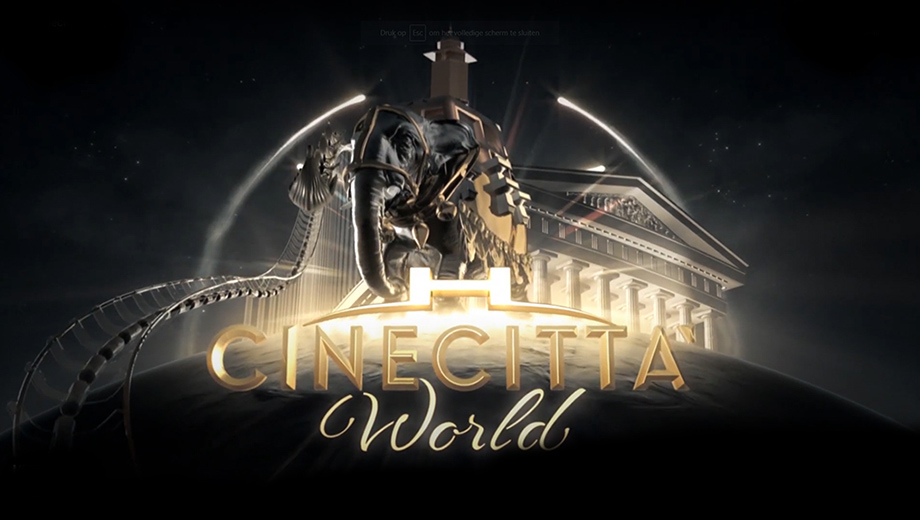 Roma World, a New Way to See the Empire
A recent addition to the Cinecitta World complex, Roma World is a full park dedicated to Ancient and Imperial Rome. Less focused on attractions and more on shows and experiences, here you can choose to live like a Roman. Visitors can dress up, eat and even sleep in the way people did in those days - even choosing to be a gladiator for a day!
Shop at the village market, sleep in the Camp Legionnaires' tents like Romans did 2,000 years ago, or experience the educational farm. The little guys in the family can also enjoy little gladiators lessons, archery, outdoor games, adventure courses and walks in the woods. A unique outdoors experience very unlike their everyday lives. 
Movie fans will also find a place for themselves in Roma World: the Ben-Hur set. The original 1959 movie was actually shot in Cinecittà Studios. The film would go on to win 11 Oscars and become one of the most loved classics revolving around ancient times. And you can visit the actual sets now!
How to Get to Cinecittà World
The easiest way to reach the Cinecittà Park is by car, and there are plenty of places where you can rent one for your stay in Rome. However, this isn't the only choice, as there are also shuttles, public transport and even car sharing options for anyone looking to reach the park. 
By car. You can reach the theme park from S.S. 148 Pontina, following the "Castel Romano" exit. If you're driving from the city center, take the G.R.A. (Grande Raccordo Anulare) and then the n. 26 Pontina exit, then following the directions.
By shuttle. There are two shuttle options to reach Cinecittà World:
Cinecittà World a has daily shuttle service from the EUR Palasport metro station (Line B) to the park and back. You can either book your one-way ticket online for €7 or a two-way ticket for €15 once on board. The service is available until maximum capacity. Keep in mind that people who've booked online take precedence when boarding!
You can also take a McArthur Glen Outlet Shuttle service from the Ostiense Railway Station (linked to Piramide metro, on Line B) or Roma Termini (Line A and Line B). It'll take you to Castel Romano for a €15 return ticket.
By bus. While there's no direct bus, you can take one from Roma Termini to Castel Romano (with transfers) by way of Rome Laurentina. The journey is between €1 and €3.
Car sharing. Cinecittà World partnered with Roma Servizi per la Mobilità for visitors to reach the park through Car Sharing Rome. Guests who use this medium will get free parking, 5 hours of free use and a €5 discount on tickets.
Essential Cinecittà World Info
Address. Via di Castel Romano 200, RM.
Schedules. The park is open between late May and January. Hours vary throughout the year. You can check schedules for specific days on the park's website. Attractions are open until 15 minutes before the park closes and, in the 11-night timetable, you can ride the attractions until 9 pm.
Cinecittà World tickets. Full price entrance to both parks (Cinecittà World and Roma World) is €69. If you just want to go by night to see the lights show, entrance to the park after 6 pm is €5. If you visit Rome often, another cool option is getting a season pass.
COVID-19 measures. As it's a large venue with an important influx of guests, the park is taking quite a few measures to avoid spreading the virus:
Visitors will get their temperature measured upon entrance and face masks are mandatory. 
The park encourages visitors to go "contactless" for purchases, using their phones instead of cards or cash, avoiding contact with park staff. 
Guests must respect 1 meter of social distance with others. 
Visitors are encouraged to use hand sanitizer, and there are dispensers throughout the park.
Cinecittà World
Cinecittà World
Imagine yourself on a movie set for a day, while walking around this amusement park. In addition to various rides for all ages, quiet rides and thrillseekers, such as a roller coaster and bumper cars, you have the chance to enjoy various shows. The park is divided into seven different themed areas. For example, in a day you can travel to ancient Rome, visit a futuristic planet and then go to an ice world. You can cool down in the pool or on the ice rink.
FAQ
Are pets allowed on Cinecittà World?
Pets are allowed on Cinecittà World, provided they wear a leash. Larger dogs must wear a muzzle. They are welcome in external areas, though not permitted on the inside (such as attractions, indoor shows, shops and restaurants). The park provides a kennel service for owners to leave their pets during their stay and pick them up later.
Can you bring food to Cinecittà World?
It is strictly forbidden to bring food to the park. However, there are four restaurants and multiple kiosks inside the installations for guests to eat. They also offer picnic areas for guests who enjoy eating outside. Eateries have gluten-free options.
How many shows and attractions does Cinecittà World have?
The park currently offers 6 live shows for every age and 40 attractions, including roller coasters for fans of adrenaline and water attractions to freshen up in the summer months.
How many parks are there on Cinecittà World?
Cinecittà World is a single park but the ticket also includes entry to its sister theme park, Roma World. While the Cinecittà park is dedicated to cinema and television, Roma World has an Ancient Rome theme.
You might also like