Monument of Victor Emmanuel II
The National Monument of Victor Emmanuel II (Monumento Nazionale a Vittorio Emanuele II) is a remarkably large building made of white marble. This monument was built in honor of Victor Emanuel II. Although it doesn't include towers in its general design, the medieval structure still attracts attention from almost every part of Rome because its white marble stands out in an array of earth-colored buildings. It is situated between the Capitoline Hill and Piazza Venezia and features some statues, columns, and grand stairways.
First King of Italy
Victor Emmanuel II's political goal was Italy's unification. So, when Italy was finally unified, in 1861, and he came to be the first king. When he died in 1878, he was buried in the Pantheon.
The monument
To commemorate him, a monument was then under construction work and its final design was decided by a contest. This contest was won by Giuseppe Sacconi an architect born in the Italian region of Marche. The monument was started in 1895 and was later finished in 1911. The whole area in which it is now situated, underwent extreme demolition and so it was said to be a grandiose edifice on top of dead grounds. There were even ruins and rare finds excavated upon its construction.
The focal point of the monument is the statue of a horseman. This was made as a representation of Victor Emanuel II. It was completed in 1889 and was inaugurated in1911.
It also has its famous detail, the Altare della Patria, or the Altar of the Fatherland, which is where the tomb of an unknown soldier is found. This soldier was killed in the 1st World War and became a symbol for all unknown fallen soldiers of Italy. So, the monument is not just to commemorate Victor Emmanuel II, but also all war casualties during the war.
Museum
The base of the Monument to Victor Emanuel II also harbors the Museum of Italian Reunification. This can be accessed by going up. If you still are at the top, do not forget to enjoy the beautiful panoramic view of Rome from the monument's terrace. You will realize that, even though the whole structure is full of intricate details, it is also marked by symbolism, such as the palm tree (which symbolizes victory), laurel (for peace), oak (for strength), olive (for harmony), and myrtle (for sacrifice).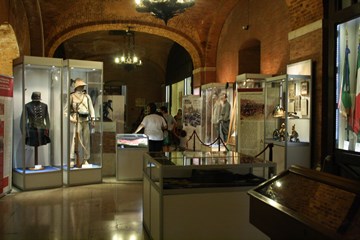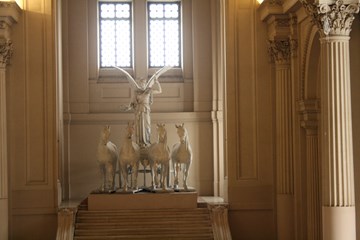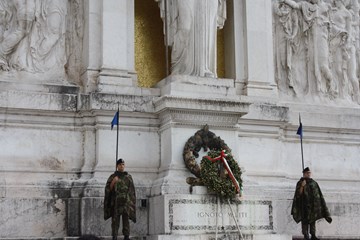 Although hurled with numerous criticisms as to its architectural finish, the monument remains a popular spot for sightseers. For some, the structure is similar to a wedding cake, because of its wide stairways. Others would see it as a typewriter because of its odd and huge shape.
The opening of the monument as a public place created accessibility that made it very popular among Italians and now even tourists from other nations. Although it is accompanied by an unfavorable history and unfavorable design (for some), the monument grew increasingly well-known because of its undeniable intrinsic symbolic value and massive dimensions.
You might also like