Tours
POPULAR EXCURSIONS
Rome Tourist Card
Rome Tourist Card
Snap up the Rome Tourist Card and you'll get everything you need to explore Rome's top highlights including Colosseum, Palatine Hill, Roman Forum and Hop on/off bus. You can even choose the order you see things in.
Colosseum, Roman Forum & Palatine Hill: Priority Entrance
Colosseum, Roman Forum & Palatine Hill: Priority Entrance
Skip the long lines at the Colosseum with this priority-entrance ticket. This ticket will let you bypass the crowds. And after exploring the Colosseum you can head to the area of the Roman Forum and the Palatine Hill.
Vatican Museums & Sistine Chapel: Skip The Line
Vatican Museums & Sistine Chapel: Skip The Line
This ticket will make you save stress and time by allowing you to get priority entrance and skip the line. Visit the the countless masterpieces by Michelangelo, Raphael, Caravaggio, Tiziano and the Sistine chapel.
Borghese Gallery: Fast Track
Borghese Gallery: Fast Track
Galleria Borghese is located in the villa of the park Villa Borghese. Admire the architecture and furnishings of this beautiful villa. It is a museum full of art from the Renaissance. The collection includes several sculptures and paintings. Because of limited capacity get tickets for this museum weeks in advance.
St. Peter's Basilica: Dome Climb with Guide
St. Peter's Basilica: Dome Climb with Guide
Get the most out of your visit to St. Peters with a guided tour to climb the basilica's dome designed by Michelangelo and admire one of the stunning view. After the tour, you can explore the the basilica at your own pace.
More excursions & tours
ZooMarine Water Amusement Park with bus from Rome Termini
Rome certainly offers more than just historical ruins and ancient structures. Likewise it offers fun activities and exciting places both adults and kids can enjoy. One of these exciting places that you must visit when you are in Rome is the Zoomarine Water Amusement Park, also simply called Zoomarine.
Zoomarine is a fantastic water park in Rome that is located in Torvaianica, Pomezia. It occupies more than 34 acres of both water and land. It is a great combination of amusement park, swimming pool and zoo.
Zoomarine's main objective is not only to give infinite fun to its public: it's about creating awareness about nature and fauna. Which means that animals and natural elements in general are treated with respect.
People usually walk around the park wearing their flip-flops, bathing suits or light clothes, which pretty much shows how relaxed the place is. At a glance you can really tell that the people around are enjoying the atmosphere.
The best part? The park is easy to visit it since you can get online tickets to Zoomarine including a shuttle bus transfer from Rome Termini (central station) to the park.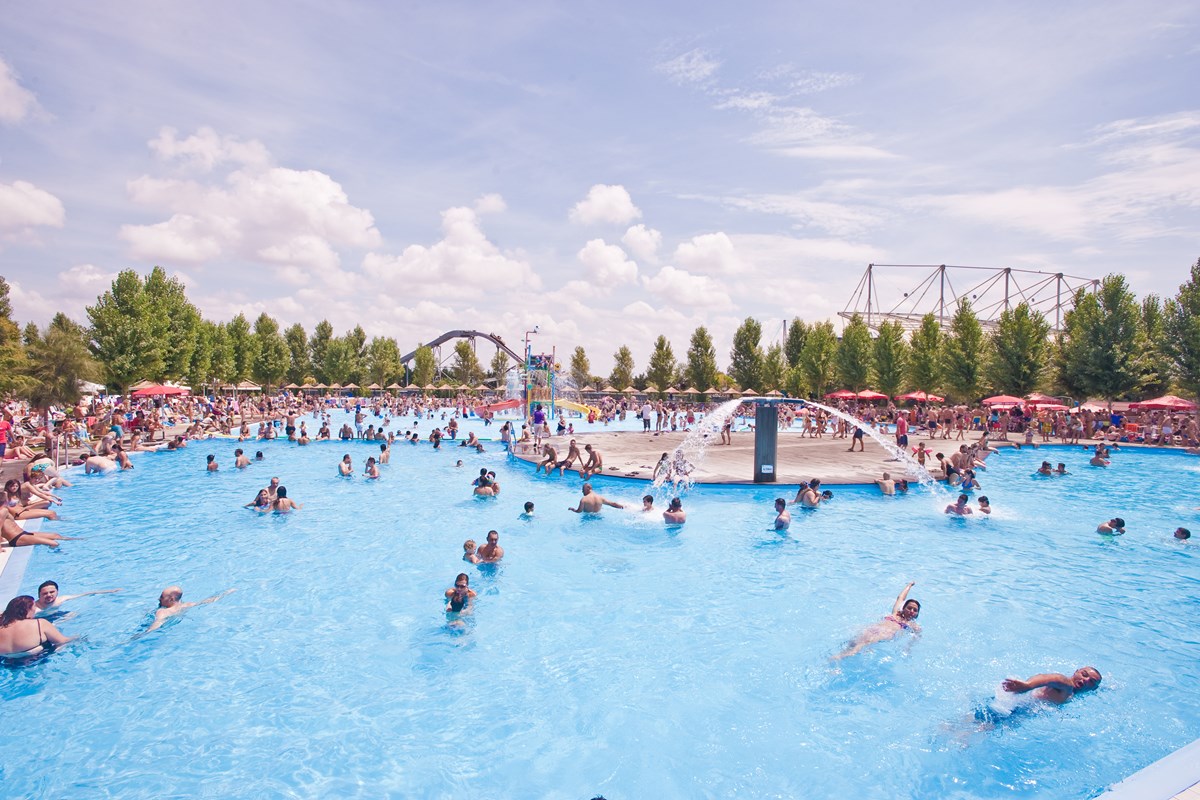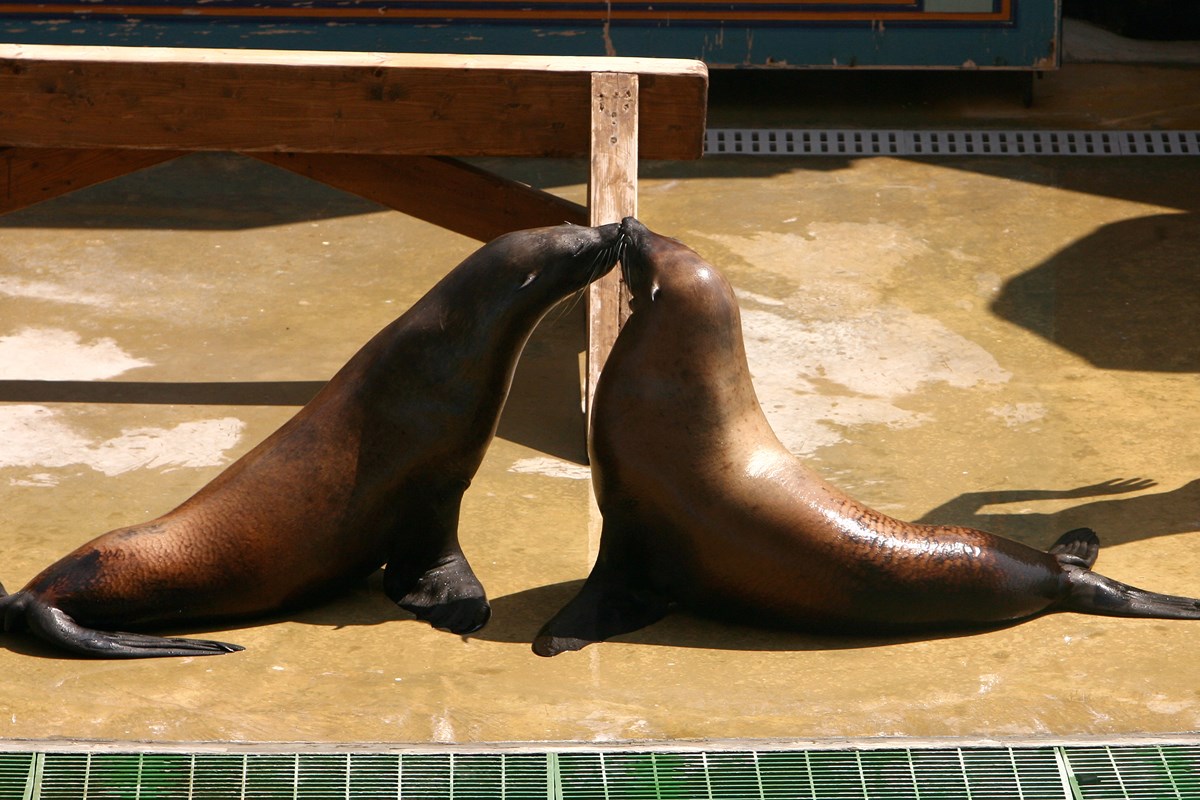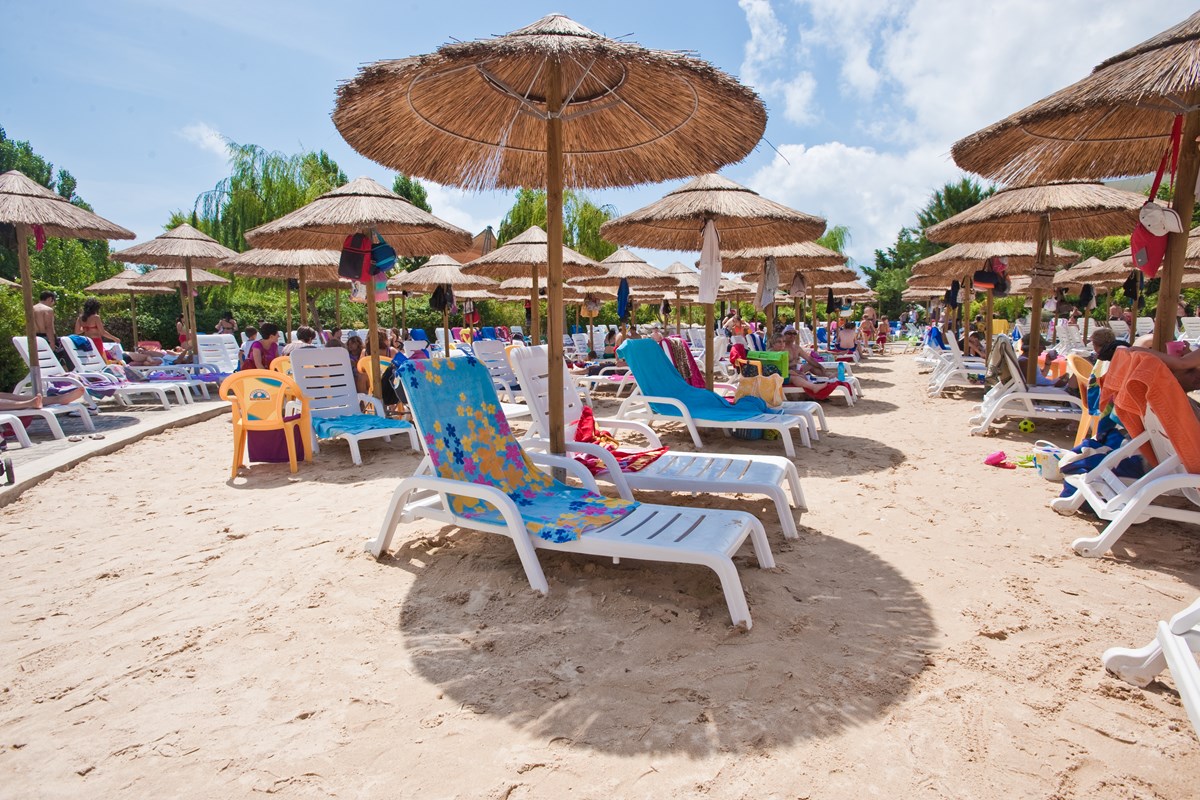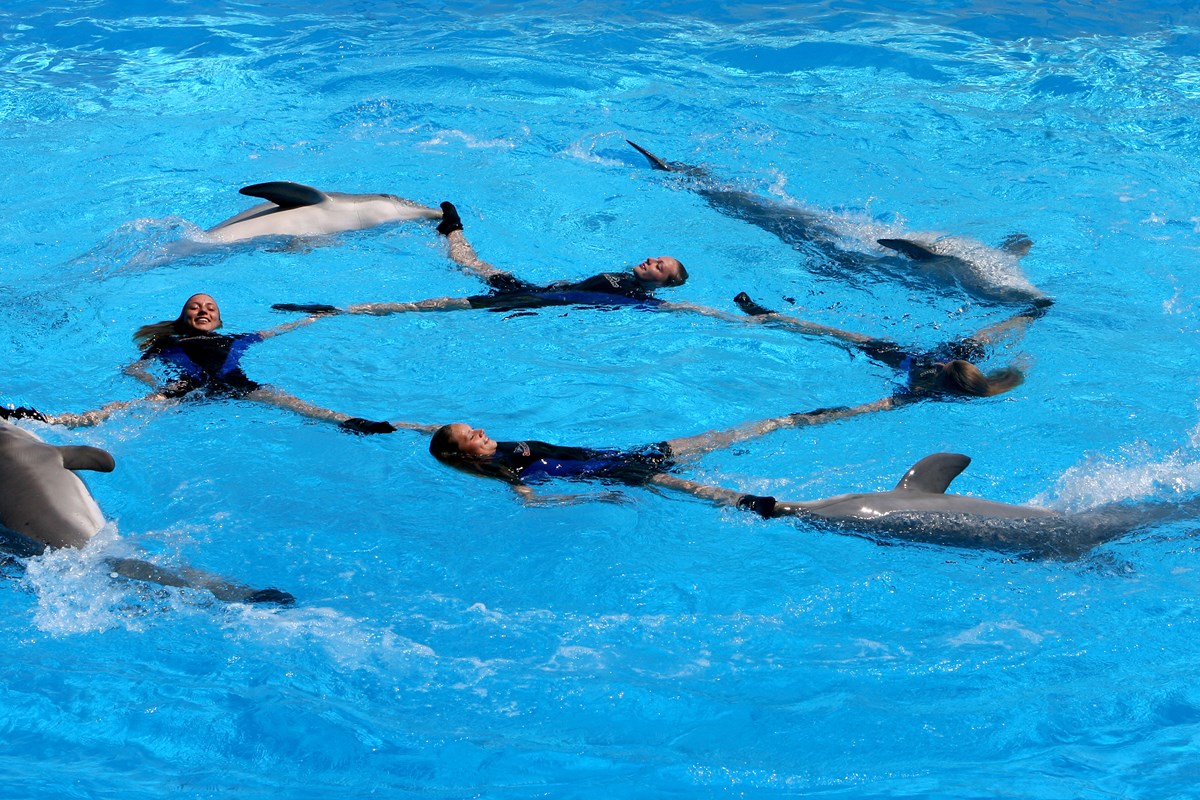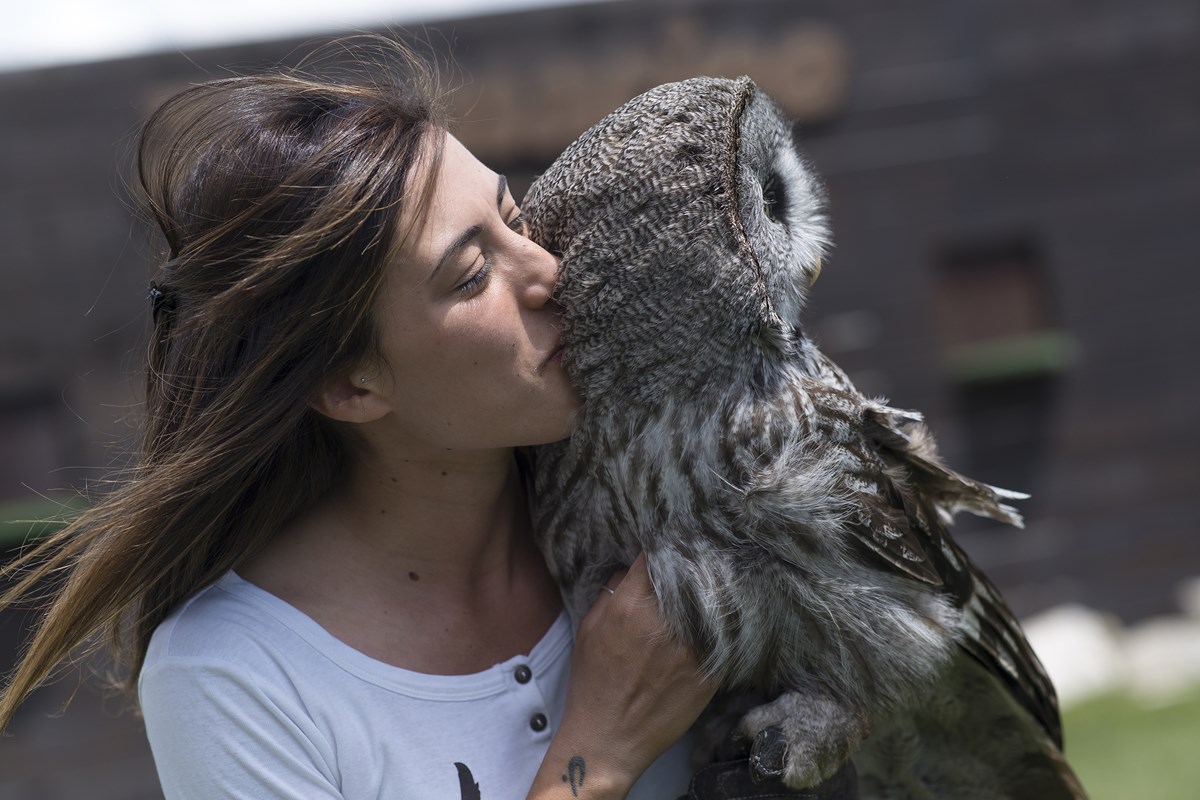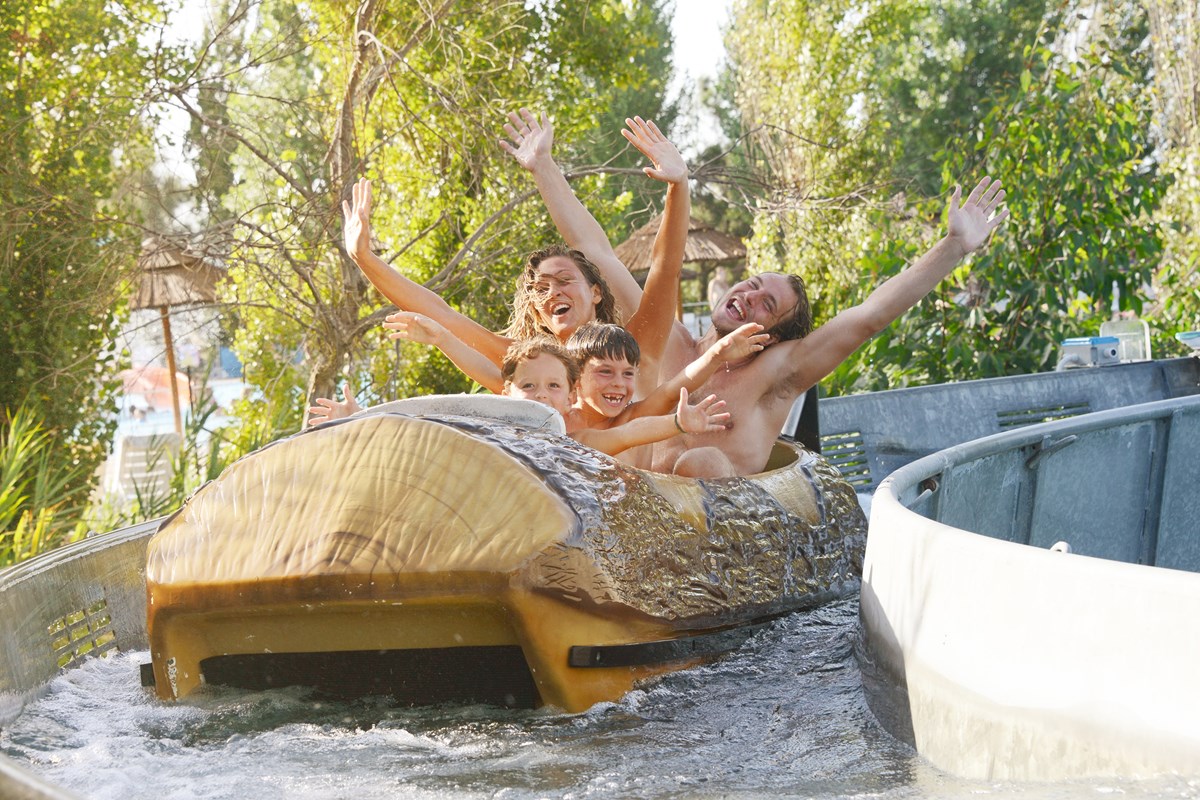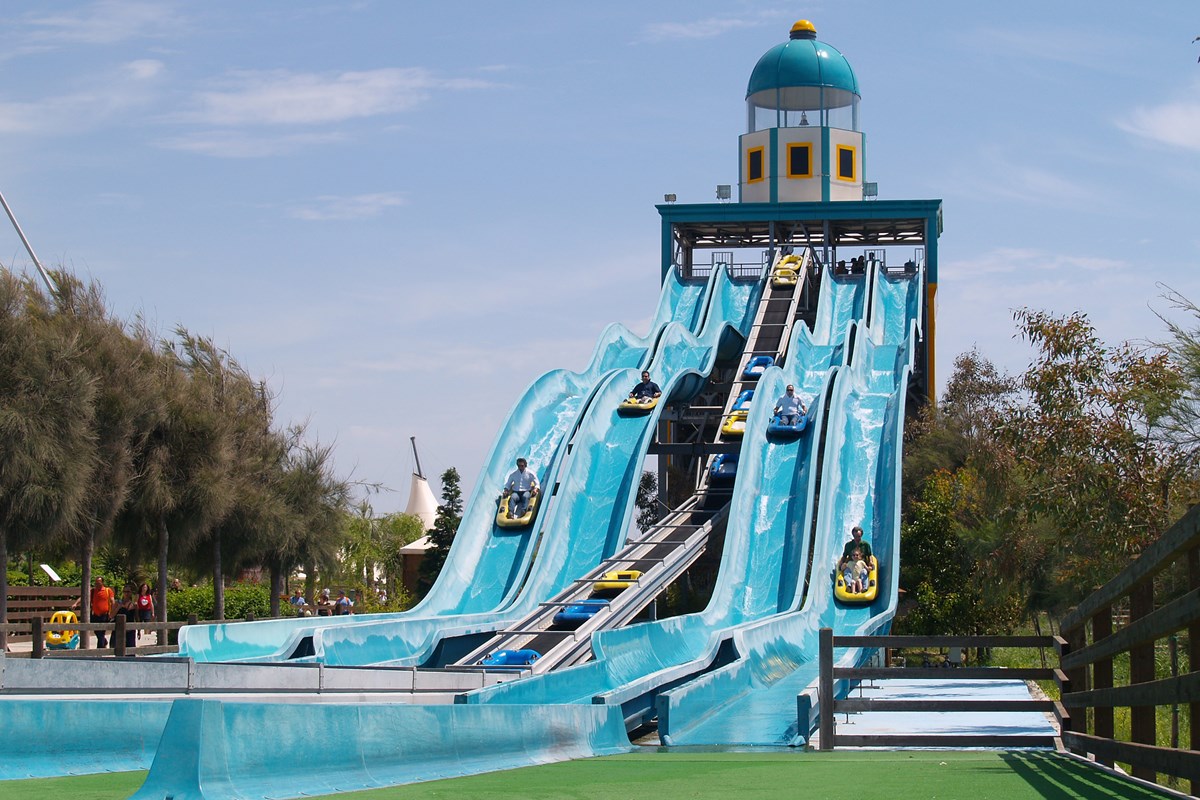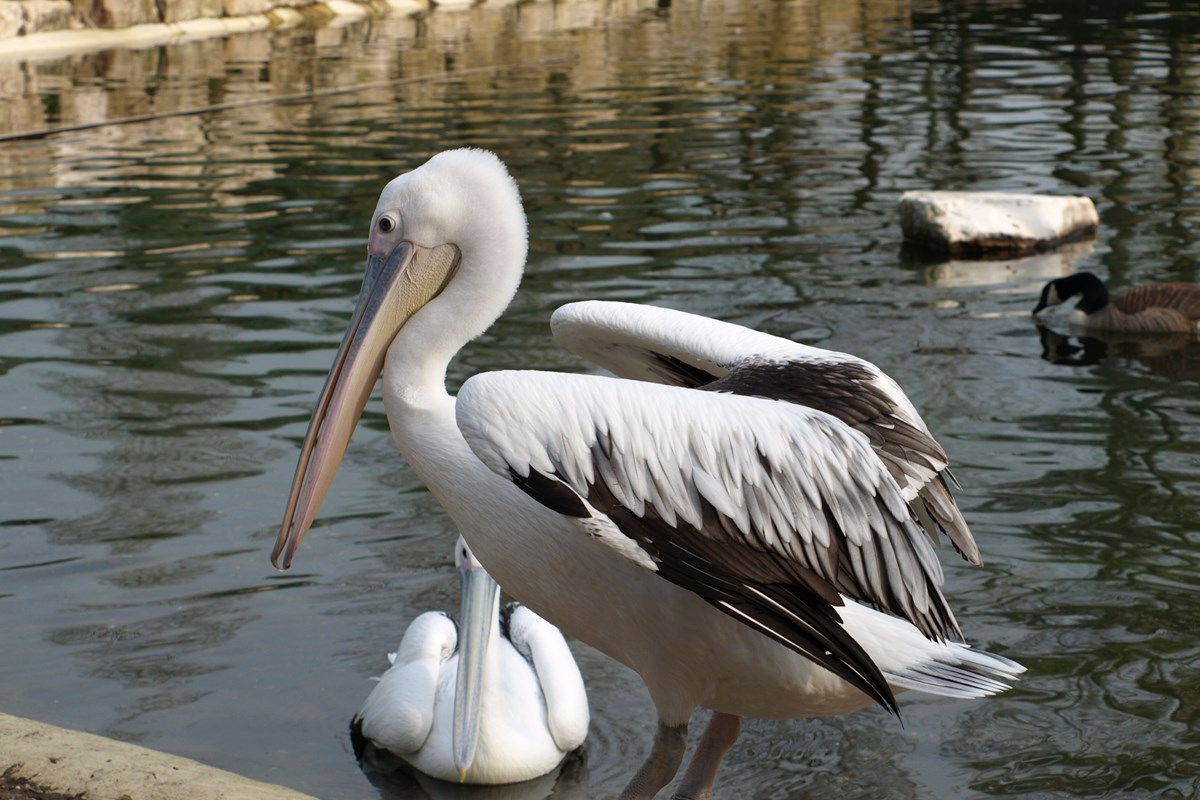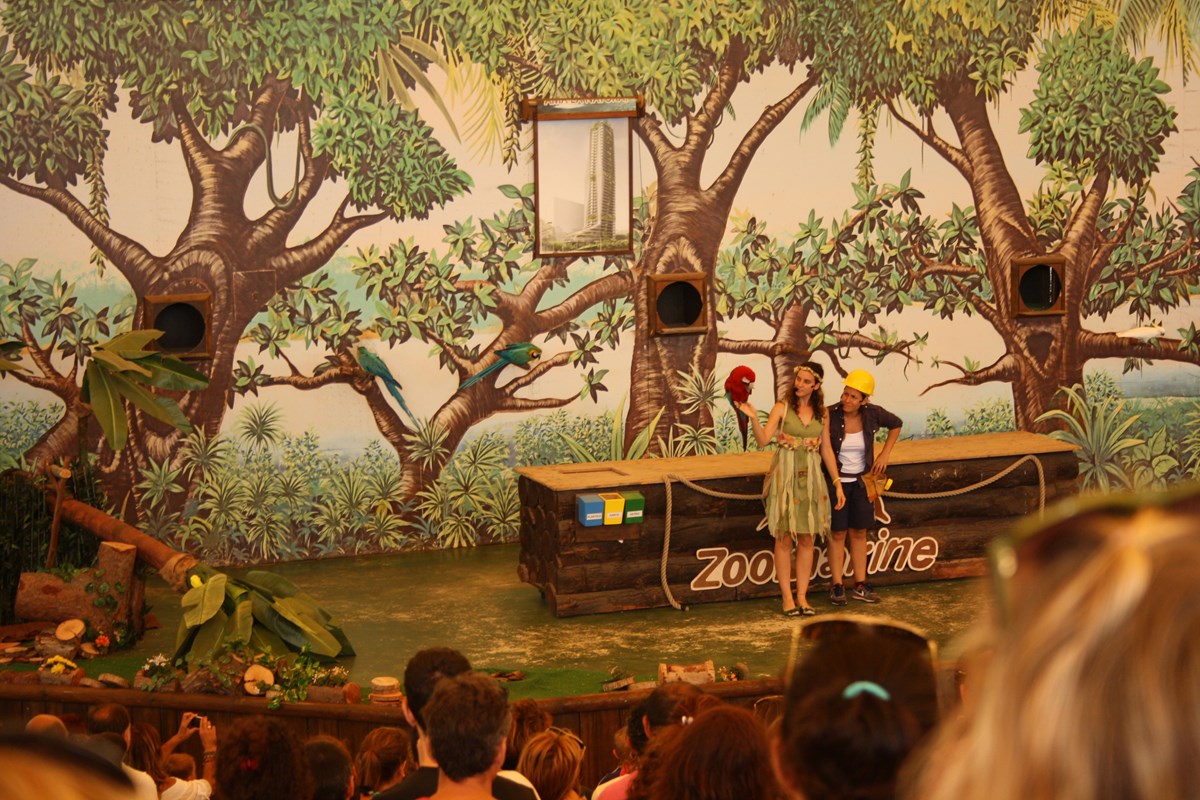 Water fun and pools
Care for swimming or surfing? Apart from the different resplendent performances that Zoomarine water park stages, the park also features two great swimming pools that everyone can enjoy, and one aquatic playground called the Acquasplash. All of this within the most safe environment, since there are tons of lifeguards taking care (and supervising) visitors. Here's some more info about water attractions in the park.
Zoomarine Beach. The swimming area is called Zoomarine Beach and it is one of the most whole family-friendly parts of the park. The area is also fully equipped with umbrellas and beach chairs, which makes it great for people who just want to chill at the park. Also, it's filled with sand where your kids can build sand castles!
Piscina. Just within the Beach, the Piscina is a great way to cool off from the rushing attractions. It features different pools with various depths which range from 0.2 meters to 1.2 meters. You can chill, dive and refresh under the summer weather.
Surf area. If you want to have fun and practice your surfing skills, you can go ahead and visit the Surf area in the park, where you can find a pool with the necessary wave movement. Awesome!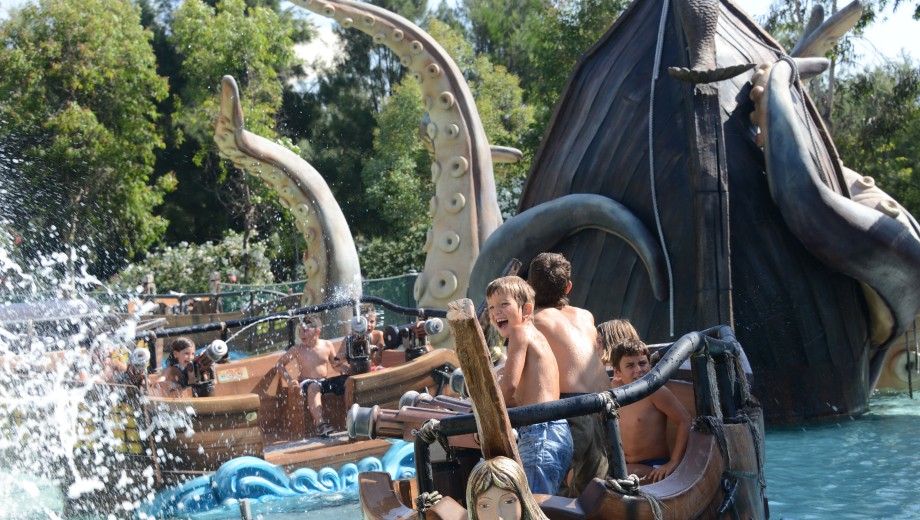 Harakiri. A more typical (yet incredible) water slide. What we loved about Harakiri is that an adult can also ride it too if your child is under 1.20m tall. Which really, for us, is the perfect excuse to get involved in this fun trip!
Blue River. Ok, here's an amazing attraction for us adults too! Blue River is you and your family in a boat through rafting water and slides: like an aquatic roller coaster. Your whole family will have fun in this attraction, we guarantee it! Keep in mind that pregnant women and kids under 1 meter of height are also not advised to take this ride because of the bumps and structure of the boats. Make sure you ask a lifeguard before getting into the ride if you have a similar situation.
Acquapark. Acquapark is the pool area with classic and not so classic water slides. Both adults and kids are welcome in it, depending on the slides. So ask before you get in line! Some of the most thrilling slides are the Kamikaze, the Aquatube and the Toboca. Also, you can find nice places to sit if you just want to supervise your children.
Aquasplash. Aquasplash is the playground area we were talking about, in which kids can really enjoy fountains and water splashes! In our opinion, the perfect way to get introduced to the park before getting into the slides and other attractions.
La Laguna dei Pirati. Probably most people's favorite attraction in Zoomarine is la Laguna dei Pirati, which is an amazing pool with several boats. The best part of this attraction is that these boats have water guns! So you can actually get into battle with other visitors and have a blast! And just so you get an idea of how fun the laguna is, it was awarded as the best family attraction by Parksmania Awards in 2012.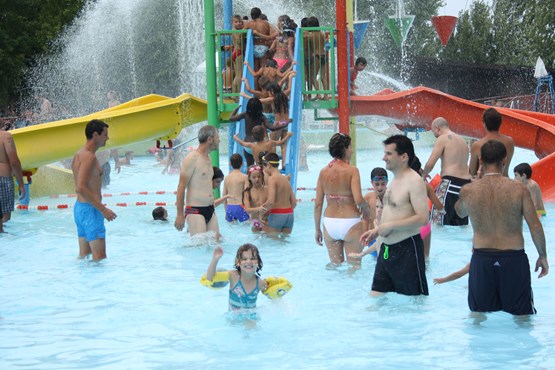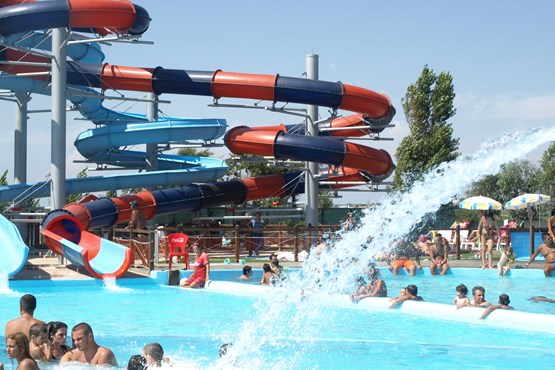 Rollercoasters
Lo Squalotto. Ride on this blue and white charming shark within this thrilling rollercoaster! It's not as big as a regular roller coaster, since it is thought for small kids to enjoy without getting to scary. Also, depending on the age of the kid, you can get in to join him/her…or just because you want to!
Vertigo. Unlike Squalotto, this is a big rollercoaster with big spins and turns! If you prefer more speed, rapid descents and stronger emotions, then we would definitely recommend Vertigo.
Performance and awareness related shows
Age of Dinosaurs (L'era dei Dinosauri). Both adults and kids can definitely enjoy roaming around the Age of Dinosaurs area. It's a bit of a thrilling attraction, so if your children are easily scared, try joining them into this park.
La Baia dei Pinnipedi. A very entertaining and sweet show with sea lions is presented in this Baia. You can enjoy their performance with their keepers doing tricks and nonsense, like throwing the staff off a trampoline! Zoomarine also makes sure of keeping their animals happy, so it is an exciting show to see, as the rest of the performances here.
La Piana dei Rapacci. If you are fond of watching something awe-inspiring and dramatic, then this is it! This is a show in which you can see several bird species performing next to their trainers. Among the birds you'll get to see eagles, hawks, owls and more. Through this presentation, you are able to get closer to the different grandiose creatures, in fact, even closer than you can possibly think of!
Cinema 4D. This is not a live show, but an area in which the park offers trendy movies related to nature awareness.
L' Isola dei Delfini. Ah, the beautiful mammals of the sea performing tricks and swimming happily! Within the Island of Dolphins, you'll get to see their performance along their keepers. If you are in for emotions and watching dolphins gracefully act, then you definitely should visit this area of the park.
Foresta dei Papagalli. Another tribute to birds around the world, in this area of the park you'll be able to see birds perform small tricks. This particular presentation uses tropical birds to entertain audience. The show does not only offer a gratifying presentation but it likewise help promote environmental awareness which is the park's primary priority.
Uccelli Acquantici. The Uccelli Acquantici is a pond in which you can find several pond birds just hanging out! After a long day in the park having fun, watching the birds relax might be the best way to sooth yourself and the children.
La Spiaggia dei Pinguini, best known as the Penguin Park, it's that: a park with one of kids' favorite guests: the penguins! These graceful, funny animals are a recent add up in the park and so far, people are loving them. They enjoy walking in lines, swimming and sticking together. And fish. Lots of fish!
L'oasi delle Tartarughe. The most chilled animals in the park are in the oasis of turtles, of course! Just as the Uccelli, you'll get to see turtles having relaxing over this area of Zoomarine.
Il Galeone dei Tuffatori. Besides the amazing attractions you can find within the park, you can also get to see acrobatic performances from stuntmen and athletes in a big pool. It's sort of a mini stadium in which you'll get gladly surprised from all the dives and shows from the crew.
Snacks, refreshments and important info
Through all this fun trip, you and your family will definitely need a break to have a snack, lunch or at least a drink at some point. Thankfully within the park you can find several taverns, cafes, restaurants and dessert shops.
Since the park is so big, you can find signs along the way that obviously indicate where the restaurants and all of these stores are. They also have a nursery, a store, photography service and lockers. We'll leave you the map here so you can take it with you by the time you go to Zoomarine. (You can also find it in their website)
How to get to the Zoomarine Adventure Water Park
You can get online tickets to Zoomarine including a shuttle bus transfer from Rome Termini (central station) to the park. Because after such a day, you will be grateful of having your ride all fixed up for you.
Zoomarine Rome: Skip The Line
Zoomarine Rome: Skip The Line
Visit the amazing water-themed park of Rome and skip the line with this ticket. Located just outside the Eternal City, Zoomarine it's packed with fun attractions, dolphin shows, sea lions, turtles, penguins, an aviary and a forest with parrots, tropical birds and waterfalls. Have fun on the rollercoasters and the waterslides, relax by the pool and enjoy a 4D cinema show. There are more than 30 attractions to choose from. An unforgettable and fun day out for the whole family.
With these online tickets in the link above, you'll get a valid access for basically all attractions and shows, for a full day. You get to meet the bus at 9:30am (make sure you are there at least 15 minutes earlier) in the bus stop at Via Marsala 71-75. Later on, the shuttle bus leaves the park at 6pm and rides you back to this same meeting point.
Note: please print the voucher of your ticket and change it in the bus stop before leaving to the park!
You might also like